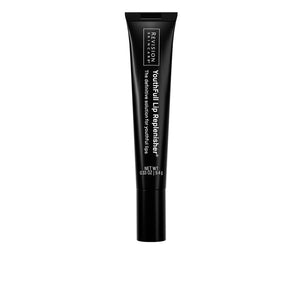 Revision Youthful Lip Replenisher .33 oz
Regular price $40.00 Sale
The definitive solution for youthful lips - Visibly Volumize and Define. Hydrate and Soothe. Defend Against Environmental Stressors.
YouthFull Lip Replenisher® - renews youthfulness with a scientifically advanced formula that targets the visible signs of lip aging. This proprietary formula replenishes the appearance of youthful volume and contour. Potent antioxidants defend against environmental stressors. Hyaluronic Acid delivers immediate and intense hydration to help lips look fuller and more youthful. Get all the advanced benefits you expect from Revision Skincare® for a complete age-defying skincare regimen.
Helps replenish the appearance of youthful lip volume and contour while enhancing lip definition
An immediate moisture boost visibly plumps lips and smooths lines and wrinkles
Long-lasting hydration calms and soothes dry, dehydrated lips
Defends against damaging environmental stressors for age-defying benefits*
Long-wearing formula locks in benefits for maximum efficacy
Restores natural, healthy-looking lip color
NET WT 0.33 OZ | 9.4 g tube
*This product contains antioxidant benefits. However, it does not have an SPF or contain sunscreen.
Who benefits? 
 Anyone who wants youthful-looking lips, especially those considering or currently augmenting their lips with dermal fillers**
**Revision Skincare® products are not intended for use on broken skin and should only be used once skin has fully healed following your procedure.